When building a house, you will need to work with a building control inspector to ensure that the property is compliant with UK building regulations. You will also need to take out a structural warranty to cover any defects in the property. But what exactly is the difference between a structural warranty and building control inspection? Let's find out.
How Does Structural Warranty Work?
A structural warranty is a cover that protects investors and homeowners from underlying structural defects in a building. Some providers refer to these plans as latent defects insurance. Structural warranties typically last for 10 years. In the first two years of the cover, the builder will be legally required to repair any defects in the building. From the third year to the tenth year, the warranty provider will cover structural issues in the building.
Structural warranties will give you some peace of mind as you will not need to pay for partial or complete rebuilding of the structure. Once you take out a structural warranty, inspectors from the company will continually survey the site and monitor the progress of the project. This is meant to ensure that the project remains compliant with Building Regulations.
In addition, mortgage lenders will require you to buy a structural warranty before they approve the loan, to ensure that they are lending on a safe investment.
How Do Building Control Inspections Work?
Building control inspections are conducted by building control officers or surveyors. They ensure that building control regulations are adhered to and that new buildings, installations, alterations, and extensions meet the regulatory standards of safety, sustainability, accessibility and design. The inspectors are highly knowledgeable about the regulations and legislation surrounding public health, energy conservation, fire safety, and building accessibility.
Building control inspections are carried out once applications for new buildings or structural changes are approved by local authorities. As inspectors have a high level of understanding of construction laws, they are able to offer advice to the building surveyors, construction workers, and the public regarding the proposed building.
If certain legislations or rules are not followed, the building control inspector can use their power of prosecution.
Some duties of the building control inspector include:
Giving the approval to start the construction
Giving advice on the safety aspect of the construction, as well as the new legislation
Inspecting the building at various stages of completion
Keeping records on the progress of the construction work being undertaken
Issuing completion certificates to builders
Giving approvals for demolitions
Writing reports on the construction
Giving advice on cost and time saving measures the builder can take during the construction
Building control surveyors typically work during normal business hours, but they may be available 24/7 for emergencies. For example, they can inspect an unstable building at any hour of the day or night.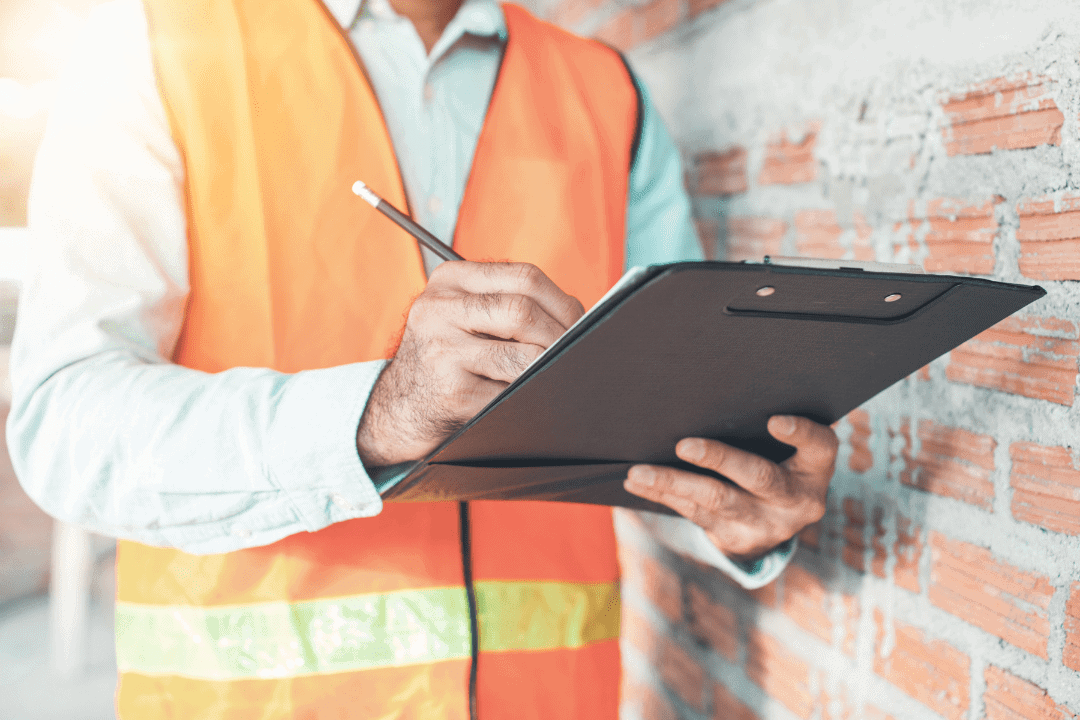 What is the Difference Between a Building Control Officer and an Approved Inspector?
Building control officers and approved inspectors can both help you comply with building regulations in the UK. There is no difference in the roles these two professionals play. They will both visit the property at various intervals to advise your builder and ensure that the project is compliant with the latest regulations and legislation.
Building control officers work for the local authorities. If you opt for this route, you will have to apply for approval from your council through the UK government's planning portal. On the other hand, people who choose approved inspectors have to make the application through the inspector's company. They will then notify your local authority about the project. The local authority will assign responsibility for building compliance to your chosen approved inspector.
An advantage of working with approved inspectors is that they offer faster turnaround for projects. This is because they aren't usually under budget constraints. In contrast, local authorities typically have to work within tighter budgets. This same reason makes approved inspectors more flexible with their time, and they will be able to visit your site at odd hours.
Another consideration is that local authorities have to assign you building control officers that are within your local geographical area. This can severely limit your choice. If you choose approved inspectors, you will be able to pick a professional from any part of the country. Companies can provide a dedicated inspector, and this can be beneficial for complex projects.
It is worth noting that the costs of these professionals are similar. You can visit the website of your Local Authority Building Control (LABC) to see the fees for building control inspection. Approved inspectors typically provide full quotations for each project. Prices usually vary depending on the complexity and scale of the project.
Why does Building Control Need to Inspect?
Building control inspectors ensure that structures are compliant with building regulations standards. These standards are meant to protect the occupants' safety, health, and welfare. Since the inspectors are highly knowledgeable about the latest legislation and standards, they are able to offer advice to the builder. The building control team will check the foundation, structural issues, insulation, ventilation, heating, sanitation, and accessibility, amongst other things. By working with an inspector, you will enjoy protection from unsafe building practices. It is worth noting that there are penalties for buildings and structures that aren't approved by building control.
After the inspection, the homeowner will receive a completion certificate. This document can be very important when you sell or remortgage the house. Property insurers also need to see a completion certificate before they insure the home.
Why Do You need a Structural Warranty?
All property owners need a structural warranty as this will protect them from defects resulting from poor workmanship or the use of wrong materials. It is important to remember that no builder can offer you a complete guarantee that the building will not have structural problems. You should only buy structural warranties from A-rated insurance providers as they have the financial strength to honour any claims.